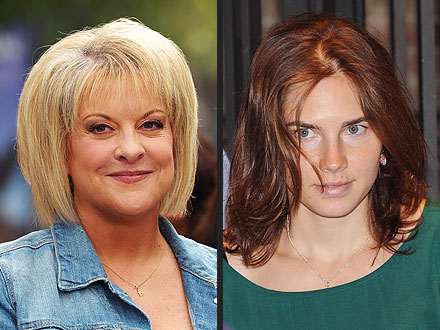 When not tripping the light fantastic on
Dancing with the Stars
or being embroiled in nip slips/passing gas on live television controversies,
Nancy Grace
still likes to talk about The Law. After completing the waltz on
DWTS, People
magazine asked her opinion on
Amanda Knox's
recent release from an Italian prison after her murder conviction was overturned. "I think it is a miscarriage of justice. I only hope that Ms. Knox makes something of her life now because she's certainly been given a second chance." She added, "Very few people are given the chance that she has been given today."
Good advice, Mrs. Grace. It certainly has worked for "Tot's Mom", Casey Anthony!
From
People
magazine:
Nancy Grace Comments on Amanda Knox Verdict